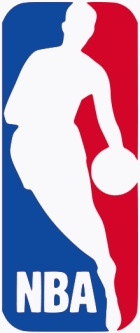 In 2010, just days before it was scheduled to ship to stores, EA Sports canceled NBA Elite 11. The sports game publisher took 2011 off and moved development of NBA Live 13 to EA Tiburon in Florida in hopes of resurrecting the famed franchise. But history has a way of repeating…
EA Sports Executive Vice President, Andrew Wilson, confirmed the cancellation of NBA Live 13 on the game's official website today. In the process, he also promised that a new NBA simulation would be released by EA Sports next year:
When we started the process of bringing back NBA Live, we knew it was going to be a long journey. We started by moving the game to a new studio. We brought in some of the best new technology that has helped fuel innovation in our other games. We launched an even deeper level of engagement with our community to gather more feedback directly from fans. And we built a whole new development team to bring it all to life. We felt like we were on the right path.

But making great games is not easy, and we're just not there yet on NBA Live 13. Having continued to look at the game over the past few days, it's clear that we won't be ready in October. And rather than launch midway through the season, we're going to sit out the full year and stay focused on making next year's game great.
NBA Live's only rival in the basketball video game scene, NBA 2K13, will be released as scheduled on October 2.