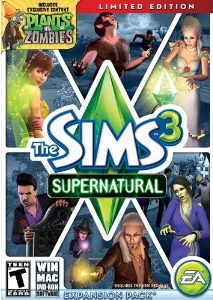 We have to endure one more week of the slow Summer season before the Fall avalache covers us all in a blanket of new games.
But for fans of The Sims, this week sees the release of The Sims 3: Supernatural. The sppoky expansion adds witches, wizards, werewolves, vampires, and fairies to the Sims world as magical spells and shuffling zombie hordes.
Also available this week is Everyone Sing, which is being released for the Wii, the PS3, and the Xbox 360.