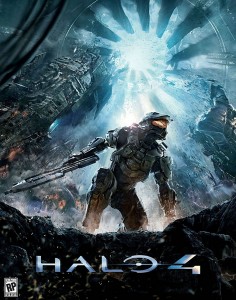 343 Industries' Halo 4 will see its next trailer premiere during the October 18th episode of Late Night with Jimmy Fallon. David Fincher, director of Fight Club and The Social Network, served as Executive Producer on the project, while Tim Miller, the visual effects artist who designed Fincher's title sequence for The Girl With the Dragon Tattoo, helmed the ambitious trailer.
The extended two minute cut, dubbed "Scanned," was shot in Prague, and promises to be an action-packed rollercoaster ride offering insight into the past of our helmet-clad protagonist, Master Chief, while also introducing the new threat he will face in this new installment.
Miller spoke very excitedly about leading the project: "Halo is one of the most iconic sci-fi universes, with a depth that allows for amazingly cinematic and emotionally riveting stories. The chance to tell a story that explores never-before-seen facets of Master Chief's journey is an honor. Our goal is to deliver a blockbuster, Hollywood-quality trailer that raises the bar for the award-winning legacy of live-action 'Halo' storytelling and gets fans stoked for the return of Master Chief."
The Xbox 360 exclusive hits stores worldwide on 6th November.