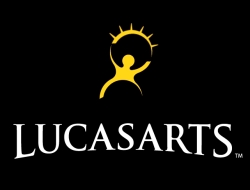 I… I… are there even any words?
Disney has done it again. After purchasing Marvel in 2009 for $4.24 billion, the House of Mouse has now turned their sights on Lucasfilm and the entire Star Wars empire. And like Luke Skywalker in the Death Star's canyon, they've hit their target and are taking home a shiny new medal.
During an investor's meeting earlier today, Disney CEO Robert A. Iger announced that the company has purchased Lucasfilm for $4.05 billion. This includes all rights to the Star Wars franchise (and Indiana Jones too) as well as Industrial Light + Magic, Skywalker Sound, and Lucasfilm's game division, LucasArts.
As if this wasn't wild enough, Iger also announced that production on Star Wars: Episode VII has begun. The film will be released in 2015 and will be followed by Episode VIII in 2017/2018 and Episode IX in 2020/2021. George Lucas will serve as a creative consultant on all three movies.
"For the past 35 years, one of my greatest pleasures has been to see Star Wars passed from one generation to the next," said Lucas. "It's now time for me to pass Star Wars on to a new generation of filmmakers."
LucasArts is currently devloping Star Wars 1313, which debuted at this year's E3 Expo. It's unknown how this acquisition will affect the game's development, if at all.
Whatever happens, may The Force be with all of us.
[Source: Deadline]