Nintendo drops Wii price to $130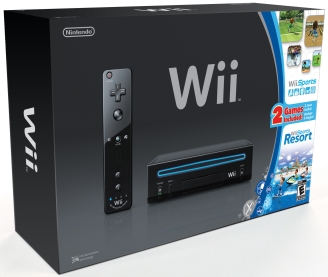 Just in time for the holidays (and the impending release of the Wii U), Nintendo has announced a price drop for the Wii along with a brand new bundle.
The Wii system will now be priced at $129.99 and it'll come bundled with Wii Sports and Wii Sports Resort. This new bundle will be available on October 28 and will replace last year's New Super Mario Bros. Wii bundle.
"Nearly six years after it launched, people are still attracted to the pure, inclusive fun of the Wii console," said Scott Moffitt, Nintendo of America's executive vice president of Sales & Marketing. "A new suggested retail price and the inclusion of two great games make it an easy choice for families looking for a great value this holiday season."
And then he muttered under his breath, "Because they sure as hell aren't going to find a Wii U." (That's a joke.)
It's Dangerous To Go Alone! Read This.
A Commenter Is You!
Related Stories From ZergNet.com