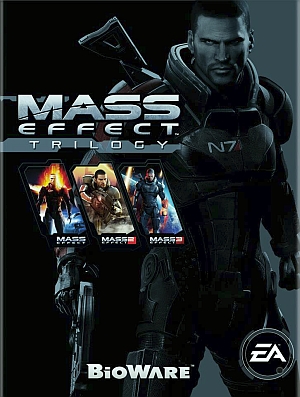 Those of you hoping to obtain the complete Mass Effect trilogy (including DLC) by purchasing the Mass Effect Trilogy are going to be out of luck. An FAQ on BioWare's website has confirmed that most of the DLC expansions from the three games will not be included in the compilation.
The PC edition of the Mass Effect Trilogy will include Mass Effect's DLC expansions, "Bring Down the Sky" and "Pinnacle Station," on the disc. The Xbox 360 edition will not include these expansions but players will be able to purchase them from the Xbox Live Marketplace.
Both editions of the Trilogy will include Mass Effect 2's Cerberus Network, which grants access to "Zaeed: The Price of Revenge," the "Firewalker Pack," "Cerberus Assault Gear," the "Arc Projector" weapon, and the "Normandy Crash Site" mission. The game's many other DLC expansions, including "Arrival," will not be included in the Mass Effect Trilogy.
Finally, Mass Effect 3's Online Pass for online multiplayer will be included in both the PC and Xbox 360 packages, but all other DLC will have to be purchased separately.
Any decisions on which DLC expansions will be included with the PS3 edition have yet to be made.