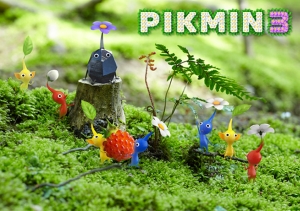 The latest Iwata Asks interview has revealed that Pikmin 3 will be released in Spring 2013. The new release date was confirmed during a discussion of the Wii U GamePad.
Pikmin 3 was previously tagged as a Wii U "launch window" title, as Nintendo expects it to be available before March 31, 2013. Combined with its new "Spring" designation, I'd say it's pretty likely that the game will find its way to stores sometime in the month of March.
Of course, the Spring season officially begins on March 20, 2013, so there's a distinct possibility that Pikmin 3 will miss its "launch window" release.