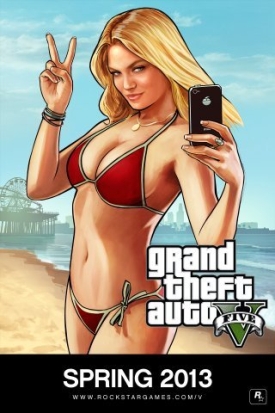 Well that didn't take long.
After two separate sources leaked the Spring 2013 release date for Grand Theft Auto V, Rockstar has gone and made it official. As is usual with all things Rockstar, the publisher is touting this as the biggest and best Grand Theft Auto yet.
"Grand Theft Auto V builds on everything we've learned about open world game design," said Sam Houser, Founder of Rockstar Games. "We can't wait to share it with fans."
You can pre-order Grand Theft Auto V for the PS3 or Xbox 360 beginning on Monday, November 5.