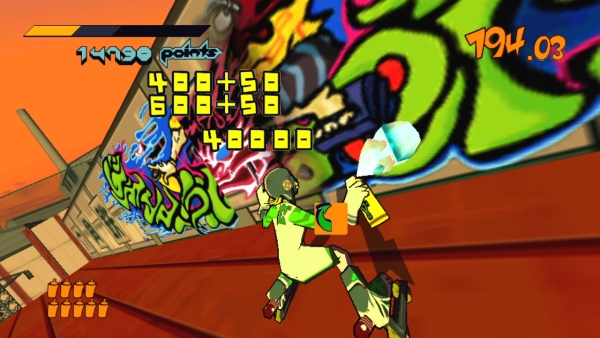 You may have noticed that yesterday's PlayStation Store update featured a distinct lack of Jet Set Radio for the Vita.
The Dreamcast favorite was originally scheduled to be added to the PlayStation Store yesterday, but Sega decided to delay the game's re-release on the handheld due to a need for "necessary development optimizations." The publisher didn't offer up an English translation of that bit of marketing speak or a new release date, but they did promise to announce one soon.
A release date, that is, not a translation of "necessary development optimizations." Because I think that's just gibberish.