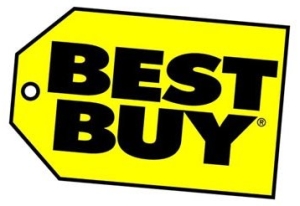 Best Buy will open at midnight on Black Friday this year and the blue shirts have plenty of great gaming deals for you.
Borderlands 2, Assassin's Creed III, Forza Horizon, and Epic Mickey 2 seem to be the most popular games to discount this Black Friday and Best Buy has responded with a $34.99 sale price for each (except for Epic Mickey 2, which is $29.99). The retailer has also cut the price on Medal of Honor: Warfighter, Darksiders II, and Need For Speed: Most Wanted to a very nice $29.99. Those are "Doorbusters" so you'll want to get their early on Friday morning if you're interested in picking them up.
Finally, all you Skylanders: Spyro's Adventures fans will be happy to know that Best Buy has single character packs priced at $2.99 (regular price: $8.99) for Black Friday.
Hit the jump for a complete list of Black Friday game deals from Best Buy.
3DS
Kingdom Hearts 3D: Dream Drop Distance – $14.99
Skylanders Giants: Starter Park – $49.99
PC
Diablo III – $34.99
The Sims 3 – $7.99
PS3
PS3 250GB Console w/ InFamous Collection + Uncharted Dual Pack – $199.99 (Doorbuster! Available Friday at 12 AM)
PS3 DualShock 3 Controller – $34.99
PS3 Turtle Beach P11 Headset – $34.99
The Amazing Spider-Man – $29.99 (Doorbuster! Available Friday at 12 AM)
Assassin's Creed III – $34.99
Battlefield 3: Premium Edition – $29.99 (Doorbuster! Available Friday at 12 AM)
Borderlands 2 – $34.99
Call of Juarez: The Cartel – $7.99
Darksiders II – $29.99 (Doorbuster! Available Friday at 12 AM)
Dead Island – $7.99
FIFA Soccer 13 – $34.99
Grand Slam Tennis 2 – $7.99
Grand Theft Auto: Episodes From Liberty City – $14.99
Killzone Trilogy + DualShock 3 Controller Ultimate Combo Pack – Online Only
Madden NFL 13 – $34.99
Medal of Honor: Warfighter – $29.99 (Doorbuster! Available Friday at 12 AM)
Need For Speed: Most Wanted – $29.99 (Doorbuster! Available Friday at 12 AM)
Skylanders Giants: Starter Park – $49.99
Sniper Elite – $14.99
UFC Undisputed 3 – $14.99
Vita
Vita Wi-Fi Handheld w/ Call of Duty: Black Ops Declassified – $199.99
Mortal Kombat – $14.99
Wii
Epic Mickey 2: The Power of Two – $29.99 (Doorbuster! Available Friday at 12 AM)
Just Dance 3 – $7.99
Skylanders Giants: Starter Park – $49.99
Xbox 360
Xbox 360 250GB Holiday Bundle w/ Forza Motorsport 4 + The Elder Scrolls V: Skyrim – $199.99
Xbox 360 X12 Headset – $34.99
Xbox 360 Wireless Controller – $34.99
The Amazing Spider-Man – $29.99 (Doorbuster! Available Friday at 12 AM)
Assassin's Creed: Revelations – $7.99
Assassin's Creed III – $34.99
The Avengers: Battle For Earth – $24.99
Battlefield 3: Premium Edition – $29.99 (Doorbuster! Available Friday at 12 AM)
Borderlands 2 – $34.99
Call of Juarez: The Cartel – $7.99
Dance Central 3 – $24.99
Darksiders II – $29.99 (Doorbuster! Available Friday at 12 AM)
Dead Island – $7.99
Dragon Ball Z For Kinect – $24.99
FIFA Soccer 13 – $34.99
Forza Horizon – $34.99
Grand Slam Tennis 2 – $7.99
Grand Theft Auto: Episodes From Liberty City – $14.99
Halo: Reach – $14.99
Just Dance 4 – $24.99
Kinect Sports: Ultimate Collection – $24.99
Madden NFL 13 – $34.99
Medal of Honor: Warfighter – $29.99 (Doorbuster! Available Friday at 12 AM)
Need For Speed: Most Wanted – $29.99 (Doorbuster! Available Friday at 12 AM)
Skylanders Giants: Starter Park – $49.99
Sniper Elite – $14.99
UFC Undisputed 3 – $14.99
Wipeout 3 – $24.99