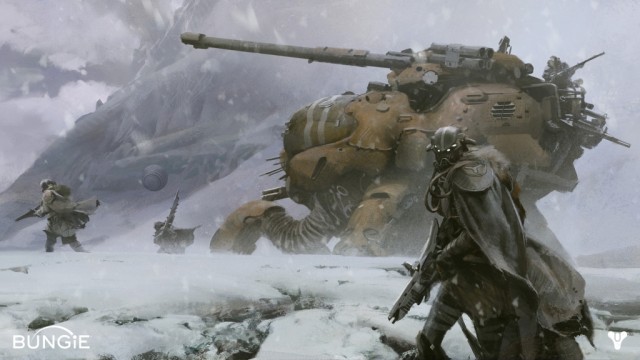 Poor Bungie, they just can't keep the details about their upcoming Destiny project from spilling out. Maybe they need to make a trip down the road to Nintendo HQ and learn all about the secret to keeping secrets.
Anyway, IGN has obtained a document relating to Destiny that was prepared by an advertising agency for Bungie. After studying the document, IGN discovered that it contained a host of concept art (which can be found on their site) as well as the first story details about the game:
Our story begins seven hundred years from now in the Last City on Earth, in a Solar System littered with the ruins of man's Golden Age. A massive, mysterious alien ship hangs overhead like a second Moon. No one knows where it came from or what it's here for, but only that it's our protector. Meanwhile, strange, alien monsters creep in from the edge of the universe, determined to take Earth and the Last City. We are young 'knights' tasked with defending the remains of humanity, discovering the source of these monsters and – eventually – overcoming it.
Fighting back frustration, Bungie released the first official piece of concept art for Destiny on their website. You can see the image above and, maybe it's just me, but I definitely get a gritty Battle of Hoth-vibe from the image.
Destiny is still on track for a Fall 2013 release on the Xbox 360 (and likely the PS3).