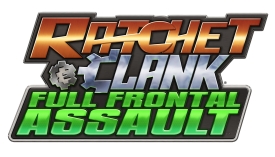 The Fall gaming rush is over. After last week's huge Wii U launch, there's only a handful of new games left for the rest of the year (and only four this week).
At the top of the list is Sony's "fun-sized" Ratchet & Clank game, Ratchet & Clank: Full Frontal Assault. The PS3 game, which carries a budget price of $19.99, will also be available to download from the PlayStation Network this week.
In addition to Full Frontal Assault, there's a trio of handheld games: A Pets and Vets Bundle for the DS and American Mensa Academy and 50 Classic Games 3D for the 3DS.
See you next week!