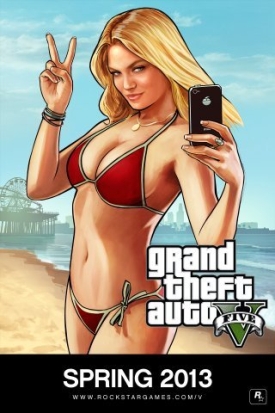 As of right now, Grand Theft Auto V has officially only been announced for the PS3 and Xbox 360. But what about the PC, and more importantly, the Wii U? Well, according to an IGN interview with Rockstar President Dan Houser, anything is a possibility.
IGN: GTA V is only confirmed for Xbox 360 and PlayStation 3. Why not the PC, Wii U and so on?

Houser: Everything else is up for consideration. That's all I can give you. The main thing is we are not… we are a third-party publisher. We're not Nintendo, we're not Sony, we're not Microsoft. We love all of them in different ways. But we can do what we want wherever there's the appropriate business opportunity and chance to find a market.
So there you have it. It's not not coming to the PC and Wii U, but nothing is ready to be officially announced. That said, I would be shocked if Grand Theft Auto V didn't make it to the PC and Wii U in some form before the end of 2013.