If you read my review of Sleeping Dogs, you definitely know that I love it. So when "Nightmare in North Point," the first DLC to extend the story, was announced, I was excited. It looked similar to what Rockstar was going for when they released "Undead Nightmare" for Red Dead Redemption, or what Sucker Punch did with Infamous 2's "Festival of Blood:" a fun expansion that gave the game a horror element that had nothing at all to do with the main story. While it's a blast to play, "Nightmare in North Point" is disappointingly short, and left me wanting much, much more.
Platforms: PC, PS3 (Version Played), Xbox 360
Publisher: Square Enix
Developer: United Front Games
Genre: Third-Person Gangster Vampire Eradicator
Release Date: October 30, 2012
ESRB Rating: Mature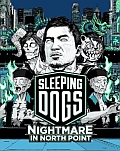 Wei Shen is out on a date with his girlfriend, when suddenly, she is kidnapped by an undead creature named Smiling Cat. From there, things get out of hand fast: hopping vampires (the Jiang Shi) appear all over North Point, and the regular citizens, who used to stay out of Shen's way, are now attacking him as he runs around the city.
Oh yeah, and some of Shen's decisions in the main game have come back to haunt him – literally.
This is the setup for "Nightmare in North Point," and it's a really good one. I'm not sure how accurate all of the references to the Chinese afterlife really are, but it fits well with the story and the gameplay of Sleeping Dogs. Shen has to face some of the people he's killed – as well as people he worked with who died beside him. There are multiple aspects of the story that tie in here, in a way that definitely makes the DLC feel well thought-out and not just tacked on as a Halloween horror bonus.
Probably the best part of "Nightmare in North Point" is the fact that you get to spend more time in the melee combat of Sleeping Dogs. I didn't realize how much I missed it until I got back into the thick of it, taking out vampires and building up my Face meter to take out demons. I guess I should back up a little – your Face meter doesn't actually matter at first. You can't build up Face against vampires – they don't give a crap about your street cred. And you can't even touch demons when they first appear. But once you drink some magic tea, beating up vampires builds up your Face, and once it's full, beating down demons becomes no problem at all.
Oh, and did I mention that you now have access to the awesome Peachwood Sword? That sword tears through the undead like a hot knife through butter.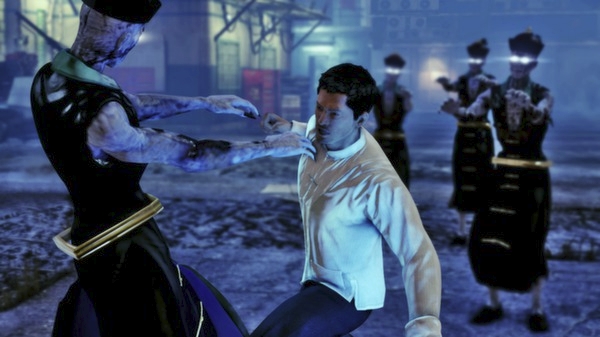 There's a new – but extremely brief – story mode, which takes you through the plot of the DLC. In addition, there are also new missions in which you can close portals the vampires are coming out of as well as save civilians from groups of vampires. (Spoiler: there are a lot of vampires.) Killing the undead is just as fun as killing thugs around the city. At one point, you can slam them into giant gongs. "Everybody gets the gong," I said at one point. Then a sword popped up. "Everybody gets the gong, except when I have the sword," I corrected myself. "Then they get the sword."
The only negative I can say about Nightmare in North Point is that it's criminally short. Even with all of the extra missions, and running around looking for the new "Hell Shrines," it was over so abruptly I thought for sure I had missed something. It made me want more Sleeping Dogs, and while that's not necessarily a bad thing, it's still disappointing. The $4.99 price tag is about right for how little you get, but I'd have gladly paid twice that for something more substantial.
If you enjoyed Sleeping Dogs, then "Nightmare in North Point" is something you'll want to check out. It extends the gameplay enough to give you a tiny nibble, but definitely not enough to satiate in any real way. Hopefully the next DLC, due out later this year, will be a real meal and not just an appetizer.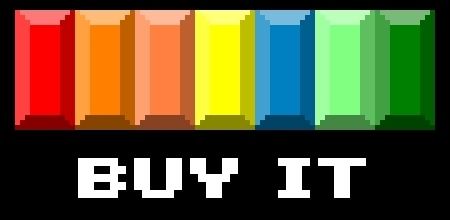 Review Disclosure: A review copy of Sleeping Dogs: Nightmare in North Point was provided by Square Enix for the purposes of this review.