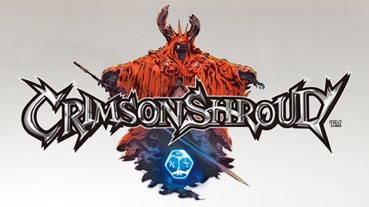 Level-5 has taken over another Nintendo Download with their 3DS game Crimson Shroud. Called "a tribute to the tabletop RPG" by Level-5, dice rollers everywhere will want to give it a look.
Also new to the 3DS eShop this week is Adventure Time: Hey Ice King! Why'd You Steal Our Garbage?!! A demo version of the animation adaptation will also be available. And speaking of demos, bite-sized chunks of Art of Balance: Touch! (3DS), Sonic & All-Stars Racing Transformed (Wii U), and Rayman Legends (Wii U) are also available beginning this week.
And speaking of the Wii U, the full version of Batman: Arkham City Armored Edition was added to the Wii U eShop today.
Hit the break for more details on this week's "featured" downloads as well as an extensive list of additional games for the 3DS, DS, and Wii.
3DS eShop
Crimson Shroud – Level-5 and Yasumi Matsuno brought together the industry's most respected role-playing game creators to lend their support to Crimson Shroud. Follow the tale of a young "Chaser" named Giauque, as he and his team find themselves drawn into the mystery of the Crimson Shroud. A tribute to the tabletop RPG, players roll dice in real time and chain skills together to earn bonus dice of greater and greater value. Use the dice strategically or the foes may get the best of you.
Adventure Time: Hey Ice King! Why'd You Steal Our Garbage?!! – Adventure Time: Hey Ice King! Why'd you steal our garbage?!! is based on the Emmy-nominated Cartoon Network show about two close friends: Jake, a wise old dog with a big heart, and Finn, a silly kid who wants to become a great hero. Adventure Time show creator Pendleton Ward was heavily involved in the creation of the game's original storyline and quests.
Also Available
Gardenscapes
Ninja Gaiden
DSiWare Shop
Also Available
Chuck E. Cheese's Alien Defense Force
Rytmik: World Music Edition
Zombie Skape
Wii U eShop
Batman: Arkham City Armored Edition – Developed by WB Games Montreal, Batman: Arkham City Armored Edition is the enhanced version of the award-winning blockbuster videogame created by Rocksteady Studios. The Wii U version delivers the same powerful story and game play as the original title, but with enhanced game-play mechanics and features made possible with the Wii U GamePad controller.
Wii Virtual Console
Also Available