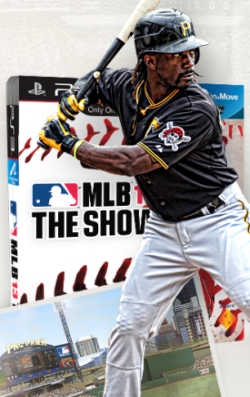 Andrew McCutchen, the center fielder for the Pittsburgh Pirates, has been selected by fans as the cover athlete for Sony's upcoming baseball sim, MLB 13: The Show.
With 108,148 total votes, "Cutch" annihilated the competition, finishing with almost 20,000 votes more than the second place C.C. Sabathia. The rest of the vote totals shook out like so:
3rd: Miguel Cabrera
4th: Matt Kemp
5th: Bryce Harper
6th: Buster Posney
7th: Ryan Braun
Poor Ryan Braun only only got 13,153 votes. Guess they don't play a lot of PlayStation in Milwaukee. Must be a Microsoft town.
MLB: The Show will be available for the PS3 and Vita on March 5.