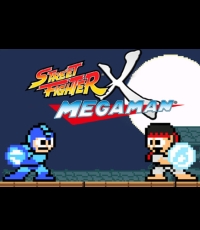 The Mega Man Network recently sat down with Capcom's Senior Community Manager, Brett "Brelston" Elston, to talk about Street Fighter X Mega Man and the future of the Mega Man franchise. During the course of their conversation, Elston revealed that a batch of bug fixes will be coming to the game as part of a "Version 2" update.
"[W]e can say we're working on a V2 that will release soon and hopefully address some of those known issues. It's not adding content, but we've been reading responses and can 'tighten up' a few things before the end of the year," Elston said.
Elston would go on to say that "Version 2" of Street Fighter X Mega Man should be available sometime this month and will fix "a handful of performance issues" including problems with certain controllers and preventing the game from crashing when you press the ESC key.