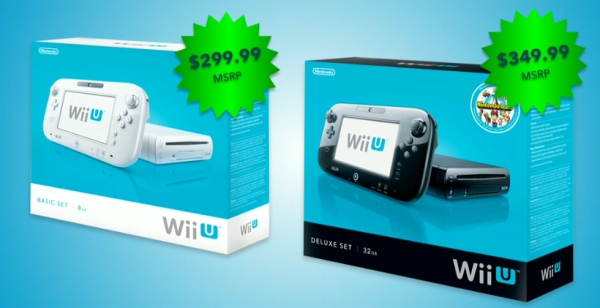 What do you do when you want to brag about the sales of your latest system, but it sold less than your previous system? First, you stop talking about unit sales of your previous system and, second, you start touting the total amount of money your new system made.
Watch closely…
Nintendo has announced that the two Wii U hardware bundles have generated $300 million in sales during the last two months of 2012. The company's newest system is now in the hands of nearly 890,000 gamers in the US.
Nintendo also wants you to know that the Wii only managed to generate $270 million in sales during its first 41 days on sale. So you see, the Wii U is clearly more popular! But wait… the Wii's lower price means that Nintendo actually sold over a million Wii systems in 2006. Or over 100,000 more than the Wii U at the same point in its lifecycle. Whoops.
It's still way too early to declare the Wii U a failure (or a success), but these kinds of half-truths when it comes to sales numbers never end well.
Oh well, at least New Super Mario Bros. U is a huge hit with over 580,000 copies sold.