Penny Arcade's On the Rain-Slick Precipice of Darkness 4 coming this Spring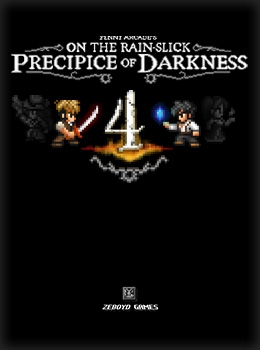 It's been a long-time coming, but Zeboyd Games has announced that we'll finally get a chance to play Penny Arcade's On the Rain-Slick Precipice of Darkness 4 this Spring. The final game in the four-part series will be available for the PC and Xbox Live Indie Games and Zeboyd promises it'll be "the largest Precipice of Darkness game yet!"
You can find the first screenshots of Rain-Slick 4 at the game's official website and an in-depth interview with Zeboyd's Robert Boyd and Bill Stiernberg at IGN lays out even more details about the RPG event of the year. For example, we now know that Rain-Slick 4 will carry the same $4.99/400 Microsoft Points price as Episode 3.
Are you ready to punch the final ancient god in the face? I hope so, because it won't be long now.
It's Dangerous To Go Alone! Read This.
A Commenter Is You!