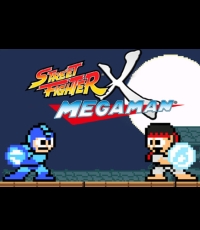 Capcom has announced (via their Capcom-Unity blog) that the "Version 2" update of Street Fighter X Mega Man will be available this Friday. Just like the original game, the update will available as a free download through Capcom-Unity's Mega Man page.
"Version 2" comes with a variety of tweaks of fixes for the game including my own personal favorite… the debut of a Mega Man II-style password system!
The full list of changes is as follows:
Confirmation prompt before exiting (ESC) or resetting (F12) the game
E-Tank glitch and various other bugs fixed
Improved controller support (Game defaults to keyboard on launch; make sure controller is plugged in prior to opening the file, then go into Options menu and set keys)
Take screenshots using F9
M. Bison buffed a bit (This place shall become your grave!)
Like last time, I'm sure Street Fighter X Mega Man "Version 2" will do a number on Capcom-Unity's servers. So plan accordingly.