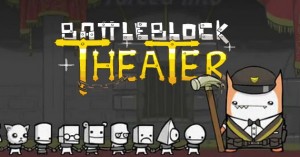 Attention all Xbox 360 owners with an Xbox Live Gold account: you are eligible to apply for the BattleBlock Theater closed beta! The beta is limited to 10,000 participants, and will take place between February and March of this year.
There's a list of items you must read and agree to before you can apply. According to the beta page, you must also:
Own a working Xbox 360 that has a reliable internet connection;
Have an active Xbox Live Gold account;
Have an Internet connection and a registered The Behemoth Forums account;
Agree to the Terms and Conditions and Non-Disclosure Agreement (which will be part of the registration form);
Be willing and able to fulfill the Beta Testing Task List during the Beta testing period;
Be at least 13 or older. Any applicants under the age of 18 must get prior consent by their parent or guardian and have the parent/guardian review all the Required Reading and Registration Form.
What are you waiting for? Sign up!