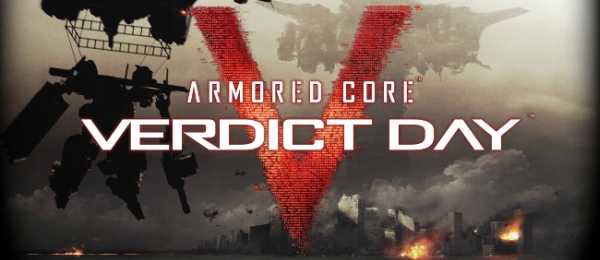 From Software's newest entry in their long-running mech series, Armored Core: Verdict Day, is scheduled to be released on Xbox 360 and PS3 this Fall. The news was broken in a press release from publisher Namco Bandi.
The title puts gamers in a world thrown in chaos where, "Important natural resources needed for the survival of competing factions are scavenged and fought across the world with deadly Armored Core mechs. A strong trigger finger, innovative customization and strategic teamwork will be all that stand between survival and complete annihilation."
If you've got a save game file from Armored Core V, you'll be able to continue using it in Verdict Day. Also returning is the Operator Mode, which Namco Bandai promises will be enhanced with "new upgrades," including the ability of players to "tactically command a full squad of Armored Core mechs from a tactical top-down point-of-view." Finally, a persistent multiplayer mode will be available so you never have to play.
But if you want to, AI-controlled teammates will always be nearby.