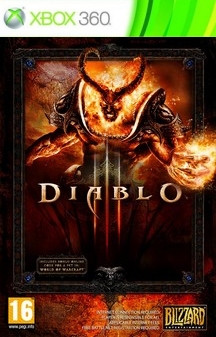 Diablo III's console coming out party during Sony's PlayStation 4 reveal only confirmed the former PC exclusive's extension to Sony systems (namely the PS3 and PS4). It seems obvious in retrospect, but that's "not necessarily" the final word on the subject.
Speaking to the Penny Arcade Report, Joshua Mosqueira, the game's Lead Designer, said, "We don't have any announcements to make at this time. But we're not necessarily a Sony exclusive."
That sounds like confirmation of an Xbox 360 and/or Wii U version to me.
Note: The Diablo III Xbox 360 boxart to your right is a fan-made fake.