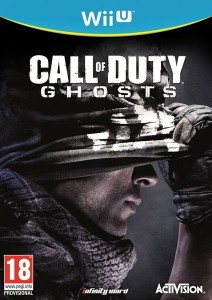 Last year, Activision pulled back the curtain on Call of Duty: Black Ops II on May 1. If a similar plan is in place for this Fall's Call of Duty 10, that means we're less than 48 hours away from an announcement.
But a group of European retailers may have jumped the gun a might early.
Over the weekend, a number of retailers posted (and then subsequently pulled) pages for something known as Call of Duty: Ghosts. According to the retailer postings, the game will be developed by Infinity Ward and it's in development for the PC, PS3, Wii U, and Xbox 360. It is also expected to launch on November 11, but that's not much of a surprise as the Call of Duty franchise has owned the second week of November for years now.
A product description at Tesco revealed that Call of Duty: Ghosts may be using a brand-new engine and breaking away from the Modern Warfare storyline:
The franchise that has defined a generation of gaming is set to raise the bar once again with the all-new Call of Duty: Ghosts. Published by Activision and developed by Infinity Ward, the studio that created the original Call of Duty and the seminal Call of Duty: Modern Warfare series, Call of Duty: Ghosts ushers in the next generation of the franchise, delivering a riveting all-new gameplay experience built on an entirely new story, setting and cast, all powered by a new next-generation Call of Duty engine.
[Source: Nintendo Everything, CVG]