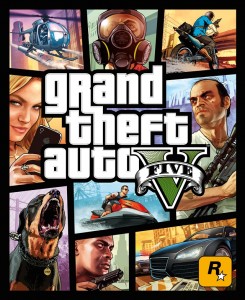 The cover art for the Grand Theft Auto games has officially risen to the status of "art." The images have been praised for their composition and originality going all the way back to Grand Theft Auto III, but for Grand Theft Auto V, Rockstar Games is going a step further. The publisher has commissioned a 30-foot high painted mural on a building in New York City.
If you don't live in Rockstar's backyard, you can check out a much smaller version of the official cover art to your right (click to enlarge).
Grand Theft Auto V will be released for the PS3 and Xbox 360 on September 17.