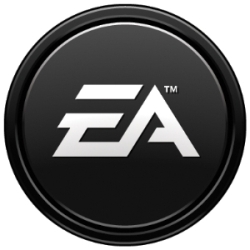 A day before Nintendo revealed a massive new partnership with Sega, an Electronic Arts spokesman told Kotaku that the company is currently not supporting Nintendo's newest console. In fact, that was company spokesperson Jeff Brown's complete statement: "We have no games in development for the Wii U currently."
EA's then-CEO, John Riccitiello, shared the E3 2011 stage with Nintendo President Satoru Iwata to help promote the Wii U. Riccitiello promised to support the system with "great EA content" and, to date, the publisher has released four games on the Wii U: Mass Effect 3, Madden NFL 13, FIFA Soccer 13, and Need For Speed: Most Wanted.
This isn't the first time EA has withheld support from a system. The publisher famously kept its games away from the Dreamcast. Many have speculated that this move lead to the Dreamcast's early demise. EA also refused to add online play to their Xbox titles for two years after the launch of the Xbox Live service.
While Brown's comment to Kotaku were of the "It's just business" variety, a Software Engineers at EA Canada got personal. Bob Summerwill used his personal Twitter account to call the Wii U "crap" and state that it's "Less powerful than an Xbox 360. Poor online/store. Weird tablet." Twisting the knife deeper, Summerwill also wrote, "Nintendo are walking dead at this point" and "It is an utterly intentional decision to focus our resources on markets which actually matter."
The tweets have since disappeared (but have been preserved at Kotaku), but it's an interesting window into the thoughts of one EA employee. If he's still an EA employee come Monday morning remains to be seen.