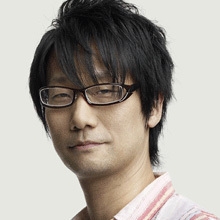 Hideo Kojima has a full plate. He is currently working on Metal Gear Solid: Ground Zeroes and Metal Gear Solid V: The Phantom Pain and pretending to be the fictional CEO of a fictional game development studio. He'd have to be two people to take on all that as well as Zone of the Enders 3.
Sadly, it sounds like the latest HideoBlog web radio show has put the brakes on ZoE3.
Kojima was bothered by the fan reaction to Zone of the Enders HD Collection. So bothered that he's tasked his Kojima Productions team to produce a patch for the PS3 version to make the compilation feel more like the PS2 original.
Continuing to clean house, Kojima has disbanded the team that was working on Zone of the Enders 3 because "[he] would like to re-evaluate the franchise before moving forward."
It's unknown how far along the "Enders Project," Kojima's internal name for Zone of the Enders 3, actually was. The game was first announced a year ago and only Kojima knows if it ever progressed beyond the "experimental" stage.
[Source: Siliconera]