Holy second DLC! Batgirl will be added to Injustice: Gods Among Us soon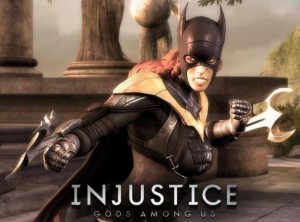 WB Games and NetherRealm Studios have confirmed that Batgirl will join the Injustice: Gods Among Us roster as a downloadable character soon. According to the game's Facebook page, the first trailer featuring Batgirl will be available next week. Presumably, the Batgirl DLC will be priced at $5/400 Microsoft Points, just like Lobo.
And speaking of Lobo, Injustice's first DLC character will be available on May 7.
It's Dangerous To Go Alone! Read This.
A Commenter Is You!