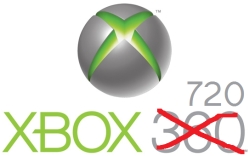 We're less than three weeks away from Microsoft's "Next Xbox" event, but Big Redmond may have dropped a huge clue as to what their next-generation system will be called. It's not the Durango and it's definitely not the Xbox 720.
Drumroll please…
It's the Xbox Fusion! According to a report on Fusible, Microsoft has registered more than a dozen domain names that use the Xbox Fusion name including XboxFusion.com, XboxFusion.net, XboxFusion.org, XboxFusion.co.uk, and many others.
But before you start shouting about how much better the Xbox Fusion will be than the PS4, remember that this is just speculation right now. And its speculation based on domain names that were initially registered in 2004, which is before the public even had their first glimpse of the Xbox 360. So the next Xbox could be called the Xbox Fusion (Fusible further opines that the infinity symbol claimed to be the logo of the console also means "fusion") or it could be something else entirely.
Honestly, I wouldn't be surprised to see Xbox 720 come out on top.