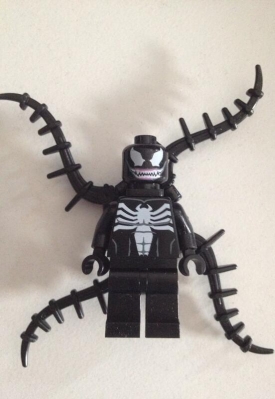 When WB Games first announced Lego Marvel Super Heroes, they confirmed that the game would include over 100 playable characters. So far, that list includes big names like Spider-Man, Iron Man, Wolverine, Captain America, The Hulk, Thor, Black Widow, Hawkeye, Nick Fury, and Deadpool. But two more were added to the game's roster this weekend at the London MCM Expo.
According to a tweet from TT Games' Joe Moore, Venom and the Human Torch will both be playable in Lego Marvel Super Heroes. With (at least) 88 more names to come, we can probably expect more of these announcements between now and the game's release this fall on the 3DS, DS, PC, PS3, Vita, Wii U, and Xbox 360.
I'm holding out hope for Lego Blade myself.