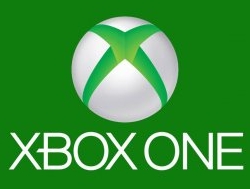 When is a game announcement not a game announcement? When that game was announced weeks, or even months, ago for a console that we didn't know the name of. But with Microsoft's unveiling of the Xbox One, a few multiplatform titles that we all knew were in development for it can be officially "announced."
Ubisoft will have two titles available for the Xbox One launch: Watch Dogs and Assassin's Creed IV: Black Flag. The French publisher plans to release at least four additional games for the Xbox One during the system's first year.
"The next generation of consoles will reinvigorate our industry and make it possible for us to deliver incredible new entertainment to gamers," said Yves Guillemot, Ubisoft's Chief Executive Officer. "Our teams are using the innovations in connectivity, immersion and social gaming included in Xbox One to create original and memorable next-gen gaming experiences."
Bungie has always loved the Xbox platform, so it's not surprising that they've confirmed that Destiny will be released for the Xbox One. A release date was not announced. Square Enix and Eidos Montreal will sneak onto the Xbox One in 2014 with Thief. The stealth title will also make an appearance at this year's E3 Expo.
"The team at Eidos Montreal is thrilled to confirm that Thief is coming to Xbox One. The next generation of home consoles allow us to create the best and the most immersive Thief game ever. The feedback we have received so far is simply amazing and we can't wait to show more of Thief at E3 this year" said Stephane D'Astous, the General Manager of Eidos Montreal.
Finally, Battlefield 4 will challenge the latest Call of Duty during the Xbox One launch. More Xbox One titles will surely be announced in the lead-up to this year's E3 Expo.