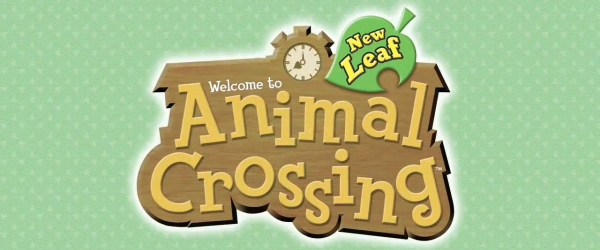 Welcome to this week's Nintendo Download, which includes two new titles to download today and two more later this week.
Available today on the Wii U eShop is Spelunker, a Virtual Console console game originally released for the NES. The Wii Virtual Console has also been updated today with Sengoku 3, a side-scrolling brawler originally available for the NeoGeo.
The biggest game in this week's Nintendo Download will be available in three days as 3DS owners will be able to download Animal Crossing: New Leaf on Sunday, June 9. Three days after that, on June 12, Yoshi, a puzzle game originally released for the NES, will be added to the Wii U eShop.
More information on all of these titles can found after the break.
3DS eShop
Animal Crossing: New Leaf – As mayor of your own town, you make the decisions that shape your town and your life. In the Animal Crossing: New Leaf game, experience a living, breathing world where new friends and new discoveries await every day – morning, noon and night. Express yourself by customizing your character, your house and your town as you create your own ideal world. (Available June 9)
Wii U eShop
Yoshi – Originally released on the Game Boy system in 1992, Yoshi is an action/puzzle game starring Mario and Yoshi. Yoshi has been trapped in an egg, and it's up to Mario to save his friend, while also stopping an airborne invasion of enemies. As the Goombas, Bloopers and Boo Buddies fall from the sky, Mario must catch them on trays and stack pairs of two of a kind before the piles get too high. Match multiple pairs, raise your score and help Yoshi escape. (Available June 12)
Spelunker – Spelunker is the weakest action hero in the history of video games whose colossal spirit for adventure is countered only by his miniscule threshold for pain. Wander through miles of uncharted caves in search of the legendary underground pyramid and its vast treasures. But beware of the scalding steam vents, poisonous bats and the avenging spirits of dead spelunkers that lurk in every corner of this massive underground labyrinth.
Wii Virtual Console
Sengoku 3 – Sengoku 3 is a side scrolling action game first released in 2001. Use high-powered ninja arts and combos to decimate your enemies in this action-packed final installment of this epic series.