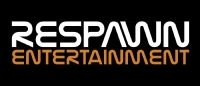 The digital edition of the July 2013 issue of Game Informer was uploaded to the Google Play store a might early and, thanks to NeoGAF user cartman86, we've gotten our first look at Respawn Entertainment's first title: TitanFall. The game, which will be published by Electronic Arts, will be available in Spring 2014 for the PC and Xbox One. An Xbox 360 version is also in the works at an outside development studio.
As expected, TitanFall is a futuristic first person shooter that throws ground troops and mechs (known as Titans) onto the same battlefield and asks them to duke it. The game will be centered around its Multiplayer Campaign mode, while also including additional multiplayer modes and a "One-Player Mode."
Titans are not your traditional lumbering mechs. They're fast and powerful, with the ability to jump and scale walls. Titans can also be programmed to remotely follow a ground troop like a giant robotic dog. But ground soldiers can take down a Titan by climbing atop the head and shooting out the brain a la Johnny Rico in Starship Troopers. On the technical side of things, TitanFall is being built with a modified version of Valve's Source engine and will make use of the Xbox One's cloud processing feature in some way.
A more official announcement for TitanFall will surely appear at next week's E3 Expo (or perhaps earlier thanks to this leak).