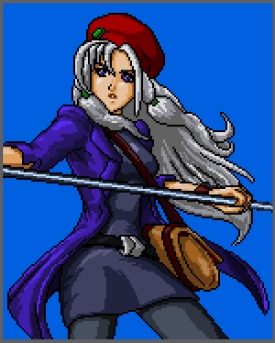 After recently completing the concluding chapter in Penny Arcade's On the Rain-Slick Precipice of Darkness saga, Zeboyd Games is ready to announce the next game featuring their signature brand of pixelated RPGs: Cosmic Star Heroine.
Here's a quick plot summary of the turn-based RPG:
Alyssa L'Salle is one of the galactic government's top agents and always manages to save the day! But when she accidentally uncovers a dark conspiracy, her own government outs her as a legendary spy and the people's champion! Sure, now she has hordes of adoring fans but every villainous organization she's ever crossed in her career knows who she is and is out for her blood! Can she save the day once more while she faces her greatest challenge… Everyone!?
In case you were worried that Zeboyd has gone serious, they assured that Cosmic Star Heroine is "Not a parody but will still have plenty of humor." More information is available at their official website.