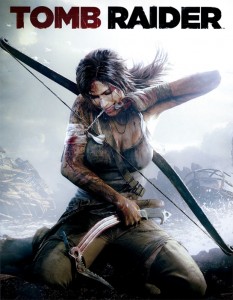 Dark Horse Comics hosted an "Art of Video Games" panel yesterday in which they revealed a brand new Tomb Raider comic for 2014. The first issue is currently scheduled to be released on February 26 and it'll be written by Gail Simone (who has also recently worked on Wonder Woman and Batgirl). In an interview with Kotaku, Simone revealed that the comic will pick up after the end of this year's Tomb Raider reboot and lead directly into a game sequel:
Kotaku: When does this series take place with respect to the events of the new game? Will this still be a new Lara who's just starting out as an adventurer?

Simone: Very much so, we start just a few weeks after the end of the game, and this is all in continuity, it will be Tomb Raider canon, and lead DIRECTLY into the sequel. This is what got me excited; we get to be part of Lara Croft history.
Even though the Tomb Raider reboot sold exceptionally well, there were reports that Square Enix was unhappy with the game's retail performance. I for one am thrilled they're moving forward with a sequel.