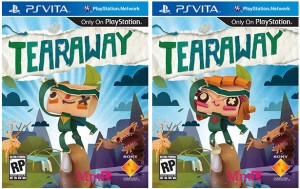 Media Molecule has announced that Tearaway, their Vita-exclusive platformer, won't be available on October 22. The game, set in a world created in a papercraft sty;e, will now be released on November 22.
According to Rex Crowle, Media Molecule's Creative Lead (via the PlayStation Blog), the Tearaway team just needs a little more time to polish the game up and to "tie all of the mechanics, story and amazing visuals together into the adventure that we want you to play."
But Crowle is confirdent that they can do it and also said: "Here at Media Molecule we love to make new things on new platforms. To us, making games is a real labor of love. Our very blood, sweat and tears are poured into every pixel, every line of code, every note in every song, and every little post it note we use to plan our lives."
We'll find out for sure on November 22.