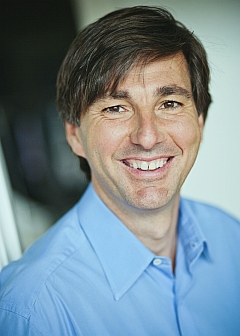 Well this was unexpected. And it just might explain why Mattrick has been unable to give reporters a straight answer about anything over the last month.
According to a report on AllThingsD, Don Mattrick, the President of Microsoft's Interactive Entertainment division, is leaving the company. This comes on the heels of an absolutely disastrous E3 outing for Mattrick and Microsoft's upcoming Xbox One console. Was he fired? Did he quit in disgust? Did he purposely tank attempt to make things better with the gaming public? The world may never know.
What we do know is that the report comes from "multiple sources close to the situation" and that Mattrick's new home may be as the CEO of Zynga. The troubled casual/mobile developer would certainly be a new challenge for Mattrick, but it is positively low-stakes compared to spearheading a major new console launch.
An announcement on Matttrick's future could come as early as today. And if the reports are true, his Microsoft career will have culminated with the reversal of the Xbox One's much-hated DRM policy.
UPDATE: It's official.