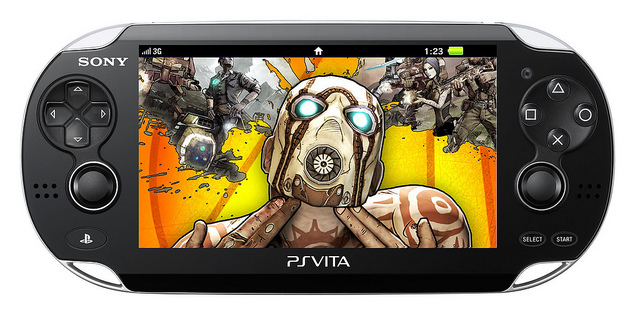 OK, are you sitting down? No, seriously, I think you should probably sit down for this one. There's lots and lots (and LOTS) of news coming out of this year's Gamescom, but the only thing I care about is that Borderlands 2 is coming to Vita in 2014.
According to the PlayStation Blog, "PS Vita gives Borderlands 2 fans the ability to play the game anywhere they want, complete with of all the unique benefits of the Vita system, and will truly bring the four-player cooperative experience to the palms of your hands." Does this mean PS3/Vita cross-play? It's neither confirmed nor denied, but it's one of those things that just makes sense and needs to happen. What game could highlight that functionality better?
This was also part of the announcement: "You spoke, we listened, and with the wonderful collaboration between 2K, PlayStation and the team at Iron Galaxy Studios – makers of indie fighting game Divekick – we can finally make Borderlands 2 on PS Vita a reality!" Yes, that's right, the creators of Divekick are involved. There's too much awesome happening in this article.