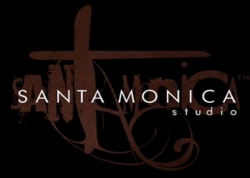 Cory Barlog's walkabout is over. The Director of God of War II has announced (via the PlayStation Blog) that he has returned to Sony Santa Monica and has begun work on something that's "freaking huge."
What am I working on, you ask? Good question. Sadly, I cannot tell you…yet. But I can say that it is freaking huge, and it will live up to the standards that I helped establish here at SMS. We're putting together a team as I type this, an Ocean's 11 kind of thing. We are searching the world high and low for the best of the BEST to come and be on the ground floor of this endeavor.
Barlog has kept busy since he left Sony Santa Monica in 2007. First, he hooked up with film director George Miller and began developing a game based on the Mad Max films. Then, after leaving Miller's employ, Barlog joined Crystal Dynamics and directed the cinematic cutscenes for this year's Tomb Raider reboot.
Sony Santa Monica is currently working with Ready At Dawn on The Order: 1886, a steampunk action game for the PS4. We'll have to wait and see if Barlog's return points towards a God of War IV announcement or something else entirely.