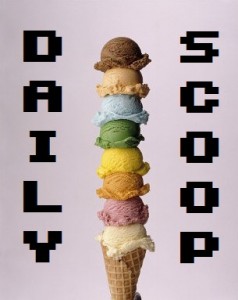 Hey everyone, and welcome back to the work week! How did your weekend go? Mine was absolutely fantastic! I logged a lot of hours in video games (Dragon's Crown and Ni No Kuni: Wrath of the White Witch), finished a movie (Equilibrium), finished one book and started another (The Ocean at the End of the Lane and Orange is the New Black), and watched Breaking Bad. It was amazing! Oh, and I played some Shadowrun, and a bunch of board games, too. Whew! It was busy!
There aren't really a lot of deals going on today! Amazon is having some back-to-school deals (yikes, already?), including Lego Batman 2: DC Super Heroes for $14.93, Lego Lord of the Rings for $16.23, Lego Legends of Chima: Laval's Journey for $20.94, and Theatrhythm: Final Fantasy for $19.99. Scoop 'em up!
Just two shirts for you today!
The first one is "ArkhamVania" at Ript: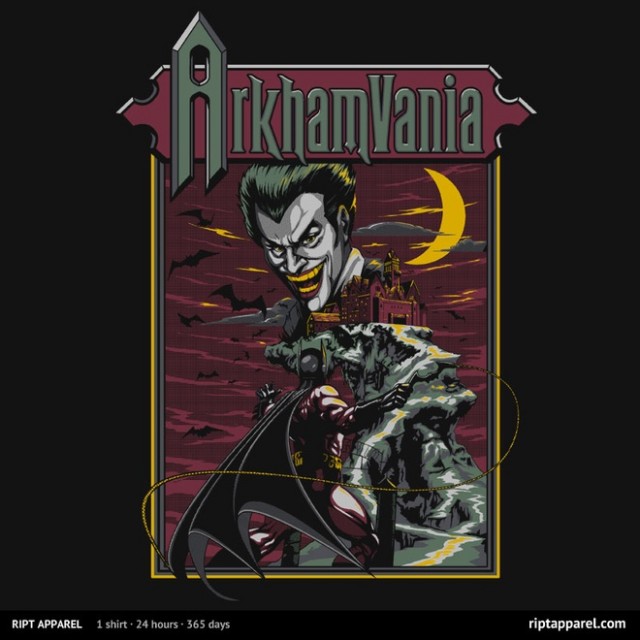 And the second one is "Shell Shocked" at Other Tees: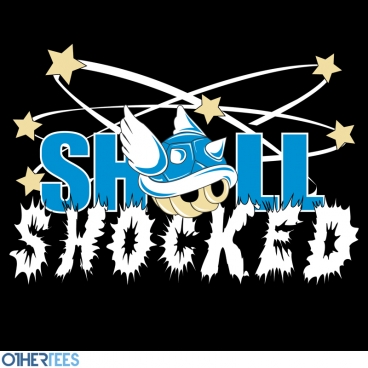 I know that feeling all too well!