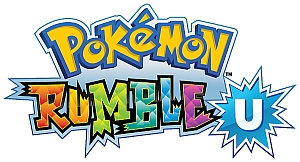 It's Thursday and Nintendo has announced their newest batch of downloadable titles. This week, four games will be added to Nintendo's download services, three for the Wii U and one for the 3DS.
Today's new Wii U offerings include Pokemon Rumble U, a multiplayer Pokemon brawler, and The Legend of Zelda, one of the greatest NES, nay video games, of all time. Rayman Legends, Ubisoft's latest platformer starring the crazy-limbed hero, will be available on Tuesday.
Over on the 3DS, Mario's evil half is back in Wario Land 3, a Game Boy Color classic that is now available through the 3DS eShop.
More information on all of these titles is available after the break.
Wii U eShop
Pokemon Rumble U – In Pokémon Rumble U, you'll be able to experience amazingly vivid battles packed with many Pokémon on the Wii U. You may find yourself in a battle with up to 100 Pokémon at a time! Battle your way through the enemies surrounding you and experience an epic adventure!
The Legend of Zelda – Ganon, the King of Evil, has broken free of the Dark World and has captured Hyrule's beloved Princess Zelda. But, before she was caught, Zelda managed to shatter the Triforce of Wisdom and scatter its eight pieces throughout Hyrule. You begin your adventure by finding a small wooden sword in a dark cave. Then, as you grow in stature, experience, and strength, so do your weapons. Help Link™ collect the captured pieces of the Triforce, rescue the princess, and thwart Ganon's evil plans!
Rayman Legends – Rayman, Globox, and the Teensies are off wandering through an enchanted forest when they discover a mysterious tent filled with a series of captivating paintings. As they look more closely, they notice each painting seems to tell the story of a mythical world. While focusing on a painting that shows a medieval land, they are suddenly sucked into the painting, entering the world, and the adventure begins. The gang must run, jump and fight their way through each world to save the day and discover the secrets of every legendary painting. (Available September 3)
3DS U eShop
Wario Land 3 – Trapped inside a magical music box, the invincible Wario is on a dangerous quest to help a mysterious figure recover its lost powers! Smash, bash, and crash you way through more than two dozen gigantic levels in search of hidden keys, treasures, and mystical music boxes. Become Fat Wario, Zombie Wario, Vampire Wario and more! But be careful, Wario's wacky transformations may help or hinder you in your quest. Seek out the 100 Treasures to reveal secrets, open new levels and power-up Wario with even more abilities. Test your wits on level after intricate level and flex your muscles in action-packed boss fights!