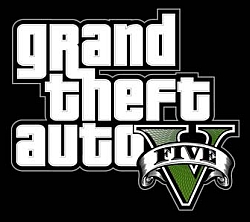 Surprising no one, Grand Theft Auto V had a very big launch yesterday. When all was said and done, the game tallied day one sales of more than $800 million worldwide. Official numbers will surely be released at a later date, but that dollar amount translates to at least 11 million copies sold, making it the biggest launch in franchise history.
Strauss Zelnick, Take-Two Interactive's Chairman and CEO, was especially happy about this news: "All of us at Take-Two are thrilled with the initial response to Grand Theft Auto V. Once again, the team at Rockstar Games have outdone themselves, setting the entertainment industry's new standard for creativity, innovation and excellence. Beginning at midnight on Monday, consumers around the world gathered in anticipation to be among the first to experience the evolution of this remarkable series. In North America alone, more than 8,300 stores opened their doors at midnight to welcome fans whose loyalty and enthusiasm were rewarded with what The New York Times called 'the most immersive spectacle in interactive entertainment.' We are incredibly proud of Rockstar Games' creative achievement and could not be more pleased with the success of this launch."
It's unknown if Zelnick was holding two sacks with comically large dollar signs on them when he made this statement, but I'd like to believe he was.