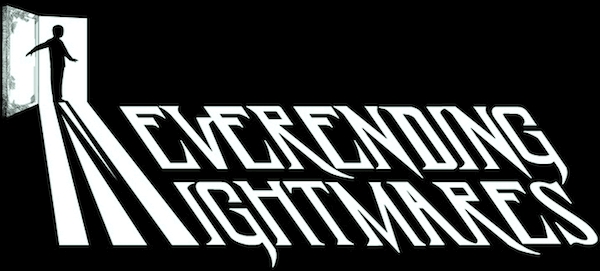 In the recent Sweet September Edition of our regular Kickstart This! feature, we highlighted the pencil-drawn psychological horror adventure Neverending Nightmares. The story behind the game's development is incredible, and even more heartfelt.
Matt Gilgenbach, the creative mastermind behind the game, is well known for developing the reverse 2D space shooter Retro/Grade. Although it was lauded by critics, the game was a commercial disaster. Its lack of sales pushed Gilgenbach into a state of severe depression, which was also coupled with his on-going battle with OCD. After a couple of years, Gilgenbach managed to take inspiration from his mental disorders and transform them into Neverending Nightmares, a semi-autobiographical tale of horror. I caught up with Gilgenbach to find out more about what has driven him to make such a unique and personal game.
Andrew Rainnie, Warp Zoned UK Correspondent: You explain that Neverending Nightmares is semi-autobiographical in nature, and emerged from the psychological issues you suffer, which re-emerged after the financial failure of Retro/Grade. How low did you hit?
Gilgenbach: It was definitely a very difficult time, but I wouldn't say it was the worst time in my life. I hit my lowest in 2003, and since then, I've learned a lot of effective therapy techniques to help combat mental illness. As well, I had the amazing support of my wife to help get me through the extremely difficult time.
WZ – Andrew: Rather than hide your issues, you have taken a brave step by not only addressing them openly, but making them a basis for a game. Did you worry about the reaction of gamers and fellow developers?
Gilgenbach: Putting yourself out there is definitely terrifying, but I've been fortunate that the reaction has been quite positive.
WZ – Andrew: You say on the Kickstarter page that you hope by talking about your battles with mental illness, that you can make a difference to other people's lives. Was this in part why you decided to make Neverending Nightmares? Have you had any fans and donors who also suffer mental illness talk to you about the game and their own issues?
Gilgenbach: Yes, I want to leave a positive impact on people's lives with my work, and that's one of the reasons I decided on doing Neverending Nightmares. I had so many game ideas I was interested in, but I felt like this was the game that would make the largest difference, which is why it was so appealing. I've had quite a few people talk to me about their mental illness, which I think is really great.
WZ – Andrew: Is there a sense of catharsis by giving your mental problems a physical sense of being, wrapped in a work of entertainment and art?
Gilgenbach: Yes definitely. I didn't think that would be the case, but I almost feel like there is a giant weight lifted off my shoulders now that I have set "free" the images that have haunted me for so long.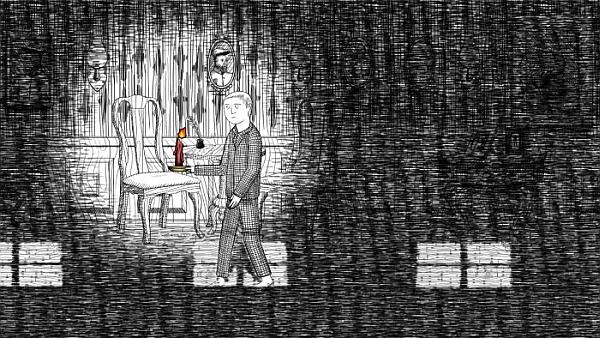 WZ – Andrew: Neverending Nightmares features some genuinely creepy art work and visions. Where do they come from? Are they from dreams or do you see them in reality, as it were?
Gilgenbach: Many of the most graphic and grotesque images are from intrusive thoughts that I deal with as part of my OCD. Because of my illness, my mind comes up with these extremely disturbing images of self-mutilation in order to torment me. Some images are from my nightmares as well.
WZ – Andrew: How easy is it for you to communicate these visions to your team of artists?
Gilgenbach: It's tough. Especially because they work remotely. Because of my obsessive-compulsive disorder, I feel like the visions have to be exactly like the images that have disturbed me for so long, so it's really a challenge communicating that – especially because I have no art skills myself.
WZ – Andrew: You reference Silent Hill, especially Silent Hill 2, as a big influence on Neverending Nightmares' development, because of the psychological meanings within the games. What other games provided inspiration?
Gilgenbach: Amnesia: The Dark Descent has been a huge inspiration. I love their approach to enemies. Rather than engage them directly, you have to hide, which creates a great feeling of vulnerability.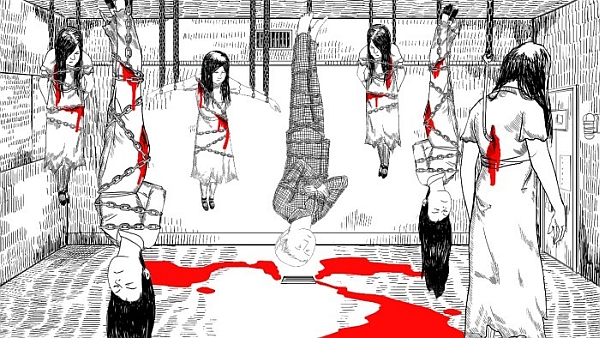 WZ – Andrew: What games do you like to play as a player? And other than Silent Hill, what do you wish you had developed?
Gilgenbach: I like to play games of almost every genre. I usually try to steer clear of games that take a big time commitment to finish like open world games and MMOs because I would rather have a variety of experiences rather than focusing on one. Recently, I've been playing Rayman Legends with my wife, and it is really amazing.
There are so many great games that I wish I had worked on. Besides Silent Hill, the one series I'd love to work on is Panzer Dragoon. Panzer Dragoon has such an amazing world that feels like it still exists after you turn the game off, so having a role in creating that would be awesome.
WZ – Andrew: Could you give any potential Kickstarter campaigners out there some advice? And is there anything you would do differently regarding your campaign?
Gilgenbach: Plan, plan, plan! Also, devote at least one person full time to managing the campaign, reaching out to press, giving interviews, and responding to backer messages. In an ideal world, I wish I had more time to prepare for our Kickstarter. Given that we are essentially running the company on fumes right now, I couldn't have waited any longer.
WZ – Andrew: Obviously you will be tackling your mental problems for the rest of your life, but what lies in store for you beyond Neverending Nightmares? Do you have any other game ideas based around mental issues, or would you consider that to be done and move on to something completely different?
Gilgenbach: I want to keep making horror games, and I think due to my experience with true psychological horror, I am uniquely suited to do so. While our future titles may not be as centered on my experience, my horror games will still have that personal feel, which I think is one of the thing people respond well to in Neverending Nightmares.
WZ – Andrew: Matt, thank you for your time. With only four days left to raise almost $40,000 of the game's $99,000 goal, we wish you all the best, and urge all of our readers to check it out.