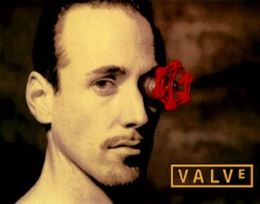 Here it is, your official "Steam Box" announcement from Valve… err, sort of.
Today, Valve announced "Steam Machines," their SteamOS-powered living room PC initiative. Steam Machines won't conform to a single hardware configuration like the current consoles from Nintendo, Sony, and Microsoft. And Valve won't produce any of the Steam Machines themselves. Instead, the company plans to partner with hardware manufacturers to produce several different Steam Machine form factors optimized for "size, price, quietness, or other factors." The first Steam Machines will be available to purchase sometime in 2014.
According to Valve, each Steam Machine will be completely customizable. In an FAQ on their site, the question was raised, "Can I hack this box? Run another OS? Change the hardware? Install my own software? Use it to build a robot?" Valve's one word response? "Sure."
To test their new platform, Valve has created a prototype Steam Machine that they want to give away to 300 beta testers. Interested? Head over to the Official Steam Machines Page now and read up on what you need to do to become one of the lucky 300. The beta testers will be chosen on October 25 and the beta will begin before the end of the year.