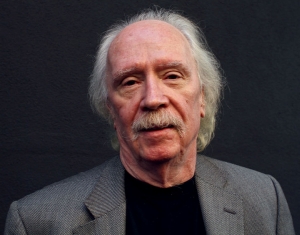 How can you not love John Carpenter? The man has made some of the greatest movies of all-time. And now, we find out that he's a gamer? How could it get any better?
After reading Carpenter's latest tweet singing the praises of Rayman Legends, Giant Bomb fired off a few questions through email to discuss his passion for video games. Some interesting facts about the director were learned (he had a voice cameo in 2002's The Thing video game, for example), and he expressed his desire to make his own original game. Carpenter last worked in the game industry with Day 1 Studios on the the story and narration to FEAR 3.
OK developers, this is your chance. If John freaking Carpenter says he wants to create a video game, it's time to start making some phone calls.