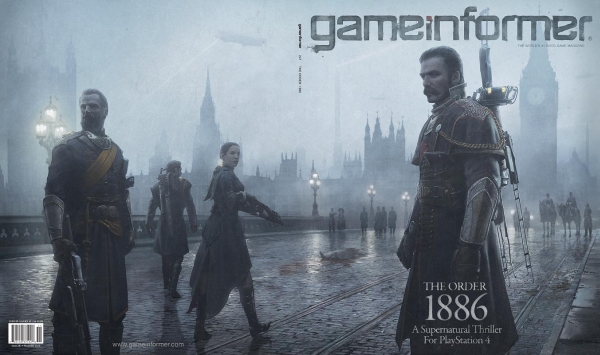 I have to admit, when I first saw the trailer for The Order: 1886 back at E3, I was sure it was going to be Left 4 Dead meets Castlevania. Looks like I was a bit off.
This month, Game Informer's cover story blows the lid off the mysterious PlayStation 4 title, giving us a wealth of information on story, setting, and gameplay mechanics. The game is said to be a third-person action title, with some amazing visuals. Weaponry blends medieval and science fiction – lightning pistols, for example – and is said to be quite stunning.
The PS4 exclusive is set to hit stores some time in 2014.
[Source: CVG]