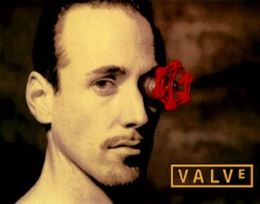 UPDATE: Nevermind, it was all a hoax.
ORIGINAL STORY: Oh boy, here we go again.
After pointedly NOT announcing Half-Life 3 during last week's flurry of SteamOS/Steam Machines announcements, Valve has gone and applied for a "video game software" trademark for "Half-Life 3" with the Trade Marks and Designs Registration Office of the European Union. The application was filed on September 29 and it's currently listed as "under examination." While this doesn't confirm that a third Half-Life game is in development, it is a good sign that Valve is finally moving forward on a new chapter in their most famous franchise.
On the other hand, a search for "Half-Life 3" through the US Patent and Trademark Office did not return any results.