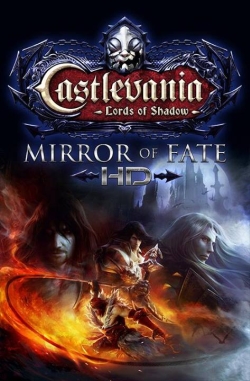 Microsoft has added two games to the Xbox Live Arcade today and both deal with banishing the forces of evil, albeit in very different ways.
Evil gets whipped in the face in Castlevania: Lords of Shadow – Mirror of Fate HD ($14.99), an HD remake of the 3DS interquel that bridged 2010's Lords of Shadow and next year's Lords of Shadow 2:
This Castlevania: Lords of Shadow sequel reveals the story of the Belmonts, as they battle destiny across generations, to discover their true fate:

Trevor Belmont, knight of the Brotherhood of Light, embarks on an epic quest to avenge his mother, killed by his father, Gabriel.

Once Gabriel Belmont, now the all powerful Dracula, he declares war on the Brotherhood, leading to a cataclysmic showdown between Father & Son!
Also available today is Magrunner: Dark Pulse ($9.99), where technology battles evil in the form of Cthulhu and other eldritch abominations:
Magrunner: Dark Pulse is an action/physics game, in which technology confronts the Cthulhu Mythos! Equipped with your Magtech glove, you must harness the ability to magnetically polarize and manipulate objects in the environment, to survive and surpass over 40 challenging levels. Your reflexes and ingenuity will be pushed to their limit, as you will try to survive a hi-tech world going mad!