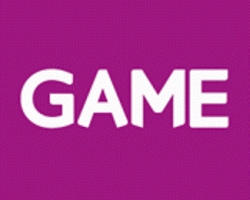 In addition to several previously announced packages, Video Gamer reports that UK retailer GAME has a number of new bundles they plan to make available to customers savvy enough to pre-order either the PlayStation 4 or Xbox One. Both consoles will come with four tier options; Value, Movie, Premium, and Epic.
The Value package for the PS4 comes in at a cool £389.99 and is bundled with one additional game, with players being able to choose from the much anticipated Killzone: Shadow Fall, platformer Knack, as well as the latest entry in two of EA's biggest franchises, Battlefield 4 and Need for Speed: Rivals. Curiously, there is also the option to take home Putty Squad, the remake of an unreleased Amiga game. There are also some sport options available, including FIFA 14, Madden NFL 14, and NBA 2K14. The Xbox One Value pack (priced at £469.99) also comes with the option of these sports titles, although gamers can get FIFA 14 or Forza Motorsport 5 free, in addition to another game. These include Ryse: Son of Rome, Dead Rising 3, as well as the EA titles mentioned above.
The Movie pack adds the option of taking home two new Blu-ray titles as well as one game for £414.99 for the PS4 or £499.99 for the Xbox One. Such titles include robot rampage Pacific Rim, hilarious cartoon comedy Despicable Me 2, and superior X-Men sequel The Wolverine. The hairy Canadian is not the only superhero in consideration, with Man of Steel and Kick-Ass 2 also on offer, along with British smash Alan Partridge: Alpha Papa.
The Premium pack is where things get exciting. For the Xbox One, it removes one of the Blu-ray titles and replaces it with a 12-month Gold subscription to Xbox Live for a grand total of £509.99. The PlayStation 4's Premium pack, priced at a cool £449.99 means you can take home two games and two Blu-ray films.
Last, and most expensive, the Epic Pack for the PS4 chucks in another Blu-ray film from the list, and includes a GAMEware starter kit including a headset, vertical stand, and a handy dual controller charging station, all for £484.99. The Xbox One Epic package comes with the same two-game, three-film combo, although no Xbox Live subscription, yet it sports a similar starter kit, but includes a Play & Charge kit, HDMI cable, and Kinect wall mount and clip, with a total bill of £549.99
The Xbox One is the first next-gen console out of the gate in the UK, releasing on Friday, November 22. The PlayStation 4 will be playing catch-up when it is released exactly one week later on Friday the 29th.