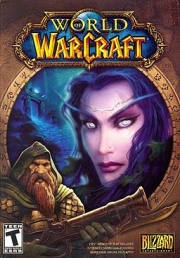 The fifth World of Warcraft expansion, Warlords of Draenor, was announced during this weekend's BlizzCon event. Warlords of Draenor doesn't even have a release date yet, but Blizzard's President, Mike Morhaime, has revealed the company has already begun development on the MMO's sixth expansion.
Speaking to Polygon, Morhaime said: "We […] have to start looking further down the road and planning further out," he said. "We've already started working on the expansion after [Warlords of Draenor]. We've never done that in the past. We've been doing one expansion at a time, sort of a very linear content creation model, and we've looked at ways that we can parallelize that. So that while we're working on this expansion we're looking at the new one."
According to Morhaime, Blizzard is undertaking this sped up development schedule to ensure WoW remains "relevant" to the game's subscriber base, which currently stands at 7.6 million people.